Corrosion to Metals Test – What Does it Entail and Why Should You Choose it for Your Product?
By: Dana Mladin, Sr. Laboratory Technician & Regulatory Affairs Specialist, email
---
Which Products: Consumer or workplace chemicals that are liquid or solid products, that may become liquid during transport with a high or low pH, or contain ingredients known to be corrosive to metals. Consumer products such as general cleaners, washer or dishwasher cleaners, sink drain and disposal cleaners, descalers, disinfectants containing peroxide. Workplace products include but are not limited to general cleaners and descalers, manufacturing process wastes, disinfectants.
Test Method Applicable: UN TDG Part III Rev. 6 Test Methods for Corrosion to Metals Section 37.4
Why Choose This Test: Determine if your product is corrosive to metals for the purpose of classification for shipping and GHS classification.
Results: The test report will determine if your product is considered corrosive to metals for the purpose of shipping, Safety Data Sheet (SDS) classification, and provide proof of classification for Transportation of Dangerous Goods (TDG).
---
Corrosion to metals Test C1 is designed to assess the corrosion hazard for an appropriate classification of a liquid and solids that may become liquid as a substance corrosive to metals. This test determines the packing group III for shipping and category 1 for GHS Classification. This particular test is required by Transport Canada for classification under the Transportation of Dangerous Goods (TDG) regulations and the US Department of Transportation (DOT) under the Federal Motor Carrier Safety Administration (FMCSA) in the USA.
In 2014 the Transportation of Dangerous Goods Regulations Part 2 was amended to require a Consignor (the shipper) of dangerous goods to have available a Proof of Classification document for 5 years after the date of shipment.
Proof of Classification may be a test report, a lab report, or a document that explains how the dangerous good was classified. Proof of Classification must include the date of classification, the technical name of the dangerous good, classification of dangerous goods, and the method of classification under TDG part 2 of Chapter 2 of the UN TDG recommendations.
UN TDG Part III Rev. 6 Test Methods for Corrosion to Metals Section 37.4 describes in detail the procedure and how to evaluate the results.
Three mild steel specimens of SAE 1020 steel and three 7075-T6 non-clad Aluminum (with 120 grit finish) specimens are subjected to the test sample.
Using a reaction vessel with four-neck molded reaction vessel cover and condenser, one metal specimen is immersed completely in the solution at least 10 mm below the surface, one is immersed halfway in the test solution and half in the vapour phase, and one is suspended completely within the vapour phase.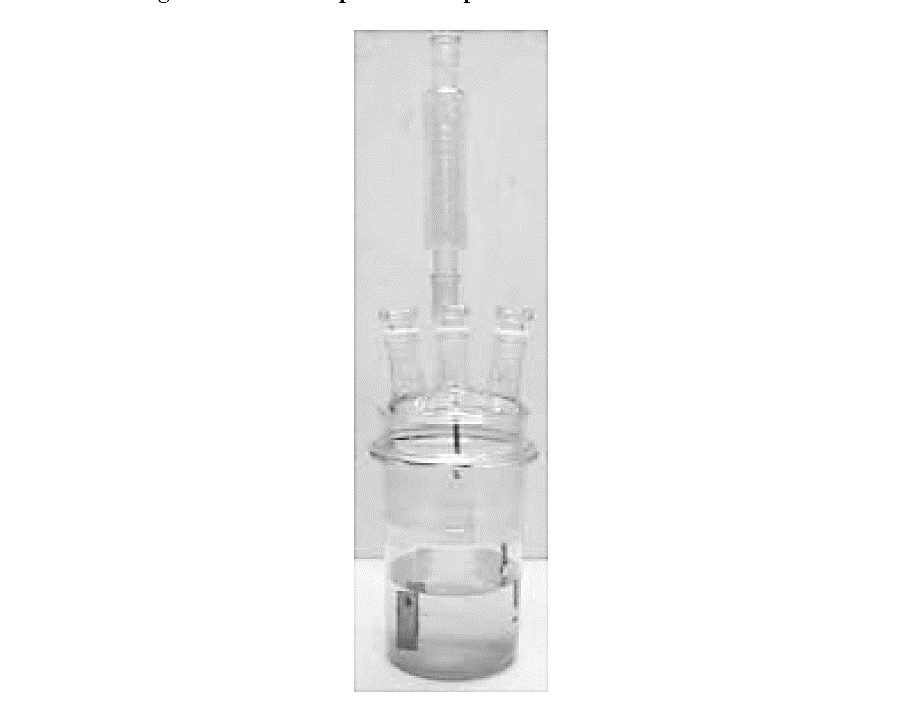 The substance being classified shall have a minimum volume of 1.5 L to ensure enough reactive agent during the whole exposure time. The metal specimens shall be exposed to the test solution at 55°C ± 1 for at least one week (168 ± 1 hour).

The corrosion rate expressed as millimeters per year (mmpy) is calculated as follow:

Where:
Wt loss = weight loss is in time (g),
Area = area of metal surface exposed (cm2),
Time = number of hours that the metal was exposed and
Density = metal density (g/cm2).
A mixture or substance is classified as corrosive for shipping and GHS classification purposes if it has a corrosion rate on steel or aluminum surfaces, greater than 6.25 mm per year at a test temperature of 55°C, on any of the three test coupons; fully immersed, partially immersed or vapour phase.
The removal of the Corrosion to metals packing group III/category 1 can help you save money on packaging and shipping fees as well as make it easier to market your product to potential buyers.
If you would like more information about shipping for TDG/DOT or GHS requirements in Canada or the USA,  or help to choose the appropriate test method to classify your product appropriately, please contact Dell Tech Laboratories for further details. Dell Tech Laboratories is equipped and the staff are  trained to perform the UN TDG Part III Rev. 6 Section 37.4 – Test method for corrosion to metals. Our lab is ISO 17025 accredited. We can help you test and classify your products for shipping, GHS, CCCR, or CPSC.
Contact:
Dell Tech
Joe McCarthy, Lab Services Manager
jmccarthy@delltech.com
519-858-5024
---
Dell Tech has provided professional, confidential consulting services to the chemical specialty industry in Canada, the USA, Europe, and Asia for the last 40 years. 
Contact

us
today for more information.