Cosmetic Regulations
In Canada, cosmetic manufacturers & importers are required to submit a Cosmetic Notification Form (CNF) to Health Canada for each product they have on the market. Dell Tech's regulatory team can help your company ensure your products meet safety requirements and prepare & submit CNFs on your behalf.
Cosmetic Regulations
Cosmetic products like makeup, moisturizers and other skincare, do not require pre-market approval for sale in Canada; however, manufacturers and importers of these products are required to submit Cosmetic Notification Forms (CNF). They are also responsible for ensuring  ingredients meet Canadian safety standards, including checking the Cosmetic Ingredient Hotlist, and ensuring that labels/marketing materials do not make therapeutic claims.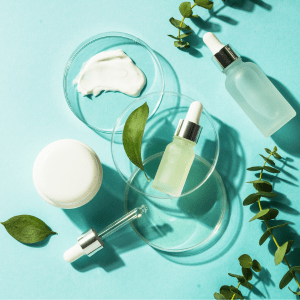 HOW DELL TECH CAN HELP WITH  COSMETIC REGULATIONS
Formula Assessment
Product Evaluation & Classification
Label Review & Development
Cosmetic Notification Form (CNF) Submission
General Consulting on product claims
Sometimes, the same product has more than one possible pathway to registration for sale in Canada. Where this applies to your product, Dell Tech's regulatory consultants will outline the cost, timeline and claim/label requirements available so that you can make the best decision for your business while ensuring you bring a compliant product to the Canadian market.