TRANSPORTATION OF DANGEROUS GOODS
Dell Tech offers expert guidance & training for the transportation of dangerous goods. Transportation regulations are constantly changing, and Dell Tech ensures that the most up-to-date regulations are purchased and available to best support our clients.
TRANSPORTATION OF DANGEROUS GOODS
The United Nations Recommendations on the Transport of Dangerous Goods are contained in the UN Model Regulations, also known as the 'Orange Book'. The Model Regulations are prepared by the Committee of Experts on the Transport of Dangerous Goods of the UN Economic and Social Council (ECOSOC). They cover the transportation of dangerous goods, also known as hazardous materials, by all modes of transport. Additionally, there are country-specific requirements and exemptions that must be taken into consideration when products are transported or shipped nationally or across international borders.
Canada's transportation by road/rail is known as the Transportation of Dangerous Goods (TDG).
The United States' transportation of hazardous materials is regulated by the U.S. Department of Transport (DOT).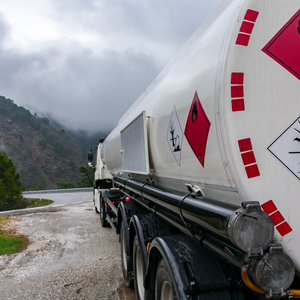 The transportation of dangerous goods is divided into 9 classes, each with their own unique criteria. This criteria can be subdivided into divisions, dependent on the class, and Packing Group Assignments or Compatibility Groups may also exist for some classes.
For example, some of the most common dangerous goods, such as Sodium Hydroxide, are assigned a unique UN number, whereas some of the less commonly transported chemicals can use generic codes such as UN3265; CORROSIVE LIQUID, ACIDIC, ORGANIC, N.O.S.
HOW DELL TECH CAN HELP
Transportation of Dangerous Goods is a critical component of every company's product safety plan. The Dell Tech Product Safety Team has been trained, tested and received certification in accordance with the requirements for TDG, DOT, IATA and IMDG. Our team is vigilant in keeping their transportation certifications up to date in order to:
Provide guidance on the proper shipping description (ISHP) of your product in accordance with TDG, DOT, IATA, and IMDG
Perform Hazard Classification Testing for Class 8 and Class 3 materials
Advise on the appropriate UN number and Packing Group assignment
Prepare mandated TDG Proof of Classification documentation
Provide guidance on exemptions such as Limited Quantity and Excepted Quantities
Provide guidance on Special Provision Requirements
Provide guidance on placarding requirements, selection of packaging, and safety marks
Provide guidance on dangerous goods shipping paper documentation
Provide on-site TDG training for your staff
Provide Emergency Response Assistance Plan (ERAP) assistance
Provide assistance with CANUTEC registration
Support your business with our full suite of safety data sheet services