Chemical Lab Testing Services
With over 40 years experience, Dell Tech specializes in chemical testing services. Our team operates an ISO 17025 Accredited Laboratory, providing timely testing and accurate results for both consumer & workplace chemical products. Dell Tech's testing lab specializes in methods to support Hazard Classification, Claim Substantiation & Product Performance, and Eco Certification.
Avoid a Health Canada recall by validating your workplace or your consumer chemical label with ISO Accredited Hazard Classification testing.
Our chemical lab testing services will give you the results you need to create a compliant label for sale, distribution and transportation in Canada and the United States.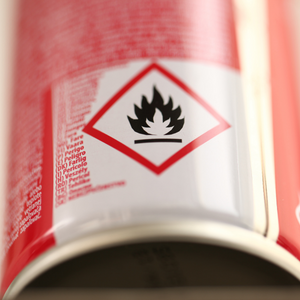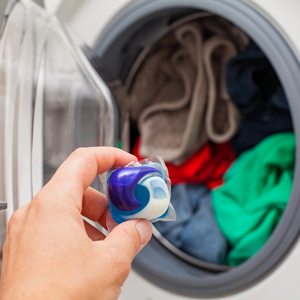 Is your cleaning product better than the competition? Dell Tech can prove it.
Our team tests laundry detergents, dishwashing soaps, glass/floor/tile cleaners and more to help you back up your marketing claims and reach your target audience. 
Have you considered certifying your cleaning products with a 3rd party ecolabel program such as EPA Safer Choice standard, Green Seal or UL Ecologo? Dell Tech can help you by performing analytical testing of your products against published standards.
Talk to our team today for a full list of test methods offered in our lab.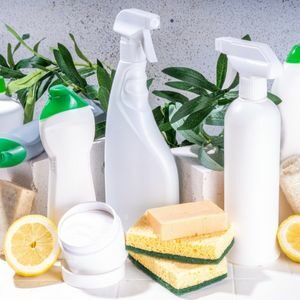 Contact our team today to discuss how Dell Tech can help you.
"Gorilla Glue recently completed a large and time sensitive project with Dell Tech. From start to finish, the team at Dell Tech was influential, incredibly helpful, and a value add to us. The Dell Tech staff are top notch experts with exceptional communication. We look forward to sending Dell Tech additional projects and testing in the near future."

The Gorilla Glue Company

"We find their team to be very knowledgeable in their fields of expertise and our requests are always dealt with in a prompt and professional manner."

E.I. DuPont Canada Company

Chase Products, Technical & Regulatory Compliance Manager

"8 years later we are still using Dell Tech to author SDSs, review labels, and keep us up-to-date on the always changing regulations in Canada and the US."

Nu-Calgon, Product Manager

"I turned to Dell Tech for regulatory guidance because of the urgent need for the correct answer, supported by citation, as soon as possible."

Stearns Packaging, President

Chemtrade Logistics

"Dell Tech provides consistent results with good turnaround times and fair pricing."

HHC Global Innovation Program Leader, Kimberly-Clark

"I just wanted to let you know how much we have appreciated the thoughtful and professional service we've received from Joe McCarthy.  We were swamped trying to get some hand sanitizers approved by the FDA, and had mixed feelings when we learned that London Drug was interested in purchasing some as well. I knew very little about the process of getting it approved by Health Canada, and took a chance contacting your company for help after a quick search on Google. It was a fortunate decision.  After a brief phone conversation, Joe knew exactly what we needed and made the entire process seem effortless. I've worked with a lot of consultants, he is by far one of the best!"

SNA Products, Regulatory & Account Compliance Specialist

"Dell Tech provides fast, thorough, and accurate reviews of all my products (cosmetics). I feel reassured and confident knowing my products are safe for our customers because they've been vetted by highly-trained and qualified regulatory affairs specialists! I can't speak highly enough about the excellent service they provide and would highly recommend them."

Zone Luxury Beauty, Owner & Founder
Frequently Asked Questions about our Chemical Testing:
What is chemical lab testing?
Why is chemical laboratory analysis important?
Testing is important across a broad range of industries to ensure quality control, safety and compliance.
Chemical testing and analysis are vital for product hazard classification because it provides objective, scientifically grounded information about the chemical composition and properties of chemical substances or products. This data helps assess potential risks to human health and the environment.
By analyzing factors like flammability and corrosivity, labs can assign accurate hazard classifications and labels, such as those under the Globally Harmonized System (GHS).
Hazard classification testing ensures that everyone from manufacturers and importers to workers and consumers receive accurate information about products they are exposed to.
This promotes an understanding of the product's safety requirements through proper handling, storage, and transportation. And it protects suppliers and retailers from possible penalties due to lack of compliance.
Testing for product performance helps brand owners to substantiate the claims they want to make about their product to potential consumers. This builds trust and fairness in the marketplace. And testing for 3rd party eco certification ensures that there is a consistent standard by which products are considered a 'safer choice' for consumers.
What does ISO 17025 Accredited mean and why is it important?
ISO 17025 Accredited signifies that a laboratory has met internationally recognized standards for competence and performance in testing and calibration.
Laboratories with this accreditation have demonstrated their ability to produce accurate and reliable results, maintain rigorous quality management systems, and follow established procedures.
It's important because it ensures quality control and credibility of laboratory data, which is crucial in various industries like healthcare, manufacturing, and environmental monitoring.
ISO 17025 accreditation instills confidence in the accuracy of test results, promotes consistency, and facilitates recognition across global markets and acceptance of data.
It helps products comply with applicable regulations and ultimately, leads to better decision-making and safety for consumers and stakeholders.
Moreover, large retailers like Amazon often require proof of compliance from an ISO Accredited Lab. Not all chemical testing labs are ISO accredited so it is prudent to verify before beginning a chemical testing project.
What product types do you test at Dell Tech?
At Dell Tech, we test a wide range of products in our state of the art on-site lab. Examples include, but are not limited to:
Personal care products
Household products like all-purpose cleaners
Laundry detergents
Stain removers
Adhesives
Aerosols
Other consumer products
Our team of experts has knowledge and training on the regulatory and safety requirements of many consumer and workplace products to assist you in choosing the correct test method.