SAFETY DATA SHEET AUTHORING
For over 40 years, Dell Tech has been a leader in safety data sheet authoring for the specialty chemical industry. Our team has expert knowledge in the regulations governing SDS compliance for Canada and the United Sates. We author 16-section safety data sheets for Canada, US or combined, customized with your company logo and include a complimentary GHS label for hazardous products.
AUTHORING SAFETY DATA SHEETS
Safety Data Sheets (SDS) communicate important information about a product's potential health, physical and environmental effects that can occur during usage, shipping and handling of the product.
An SDS uses a unique 16-section format, which varies depending on its country of origin. Although the Globally Harmonized System (GHS) is the international standard that most countries follow, each country has adopted a different version and has their own set of unique requirements.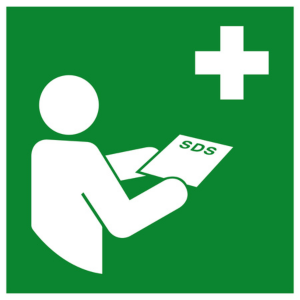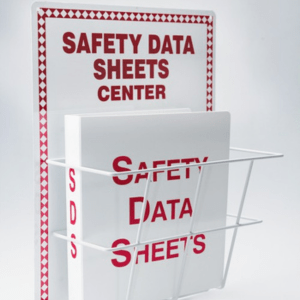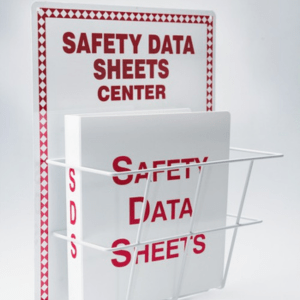 CANADA VS. UNITED STATES
Canadian SDSs are required to follow Schedule 1 of the Hazardous Products Regulations (WHMIS 2015) and, by law, they must be in both English and Canadian French.
United States SDSs and labels are required to follow the Hazard Communication Standard (HCS). Appendix D of 1910.1200 provides a detailed description of SDS content requirements as per OSHA.
HOW DELL TECH CAN HELP WITH AUTHORING SAFETY DATA SHEETS
Dell Tech's product safety team will review and classify your product to the appropriate regulation(s). This SDS review includes, but is not limited to, the Transportation of Dangerous Goods (TDG), Department of Transportation (DOT), GHS standards, compliance with CEPA (DSL), TSCA, HMIS/NFPA ratings, State Right to Know Legislation and California Prop 65. Safety Data Sheets can be provided in English/Canadian French and Spanish.
Authoring Safety Data Sheets for your company includes:
Creating a 16-section SDS, which complies with current GHS standards for Canada, United States or combined.
Providing a complimentary GHS Label for hazardous products.
Customizing the SDS with your company logo
Consulting on Environmental Health and Safety in the area of GHS workplace compliance, such a workplace inspections, training and gap analysis
Frequently Asked Questions about Safety Data Sheet Authoring
What is a safety data sheet (SDS), and why is it important?
A safety data sheet (SDS) is a document that provides information about the physical, health and environmental hazards, chemical properties, and the safe handling of a chemical substance or mixture. Safety Data Sheets are an important resource because it helps protect the health and safety of workers who handle or use chemicals and provides essential information for emergency responders in case of spills, leaks, or other accidents.
What industries can benefit from Dell Tech's safety data sheet authoring services?
Workplaces that handle or use chemicals can benefit from Dell Tech's SDS authoring services. We have worked with numerous industries including those in manufacturing, pharmaceuticals, oil and gas, agriculture and the automotive sector. Depending on the jurisdiction, compliance with country-specific regulations such as WHMIS, OSHA, and REACH is required for these industries. Dell Tech's SDS authoring services can help you ensure compliance for your products.
How does Dell Tech ensure the accuracy and completeness of safety data sheets?
Dell Tech has a team of experienced professionals who specialize in SDS authoring and have extensive knowledge of Canadian and US chemical regulations and standards. We use proprietary software tools to help ensure the accuracy and completeness when authoring safety data sheets. We have a rigorous quality control process to ensure that all SDSs meet the highest standards.
What are the benefits of outsourcing safety data sheet authoring to Dell Tech?
Trusting Dell Tech's Product Safety team with your company's safety data sheet authoring will save you time and resources, and give you peace of mind that your product can enter US and Canadian markets. Dell Tech does not rely solely on SDS authoring software and each safety data sheet is reviewed by our team of experts to ensure the final product is accurate, complete, and compliant with all applicable regulations, reducing the risk of non-compliance penalties and potential harm to employees or the environment. We will work closely with your team every step of the way to provide recommendations and guidance.
Can Dell Tech provide customized safety data sheet authoring services to meet specific company needs?
Dell Tech can work with you to provide a customized safety data sheet authoring service to meet your specific needs. This includes but is not limited to, providing technical translations for safety data sheets produced outside Canada, authoring combined safety data sheets that are compliant in Canada/US and including your company logo on the final product.