WE ARE A COSMETICS REGULATORY CONSULTING COMPANY IN CANADA
With more than four decades serving the cosmetic industry, Dell Tech is the trusted partner to hundreds of cosmetic companies for cosmetics regulatory consulting. From assisting with the early stages of new product development to liaising with Health Canada over complaints, the Dell Tech team offers expert, confidential consulting services that will help your business grow and thrive. We are proud members of Cosmetics Alliance Canada, the nation's voice for the personal care products industry.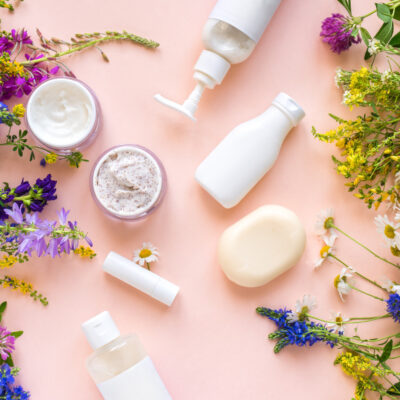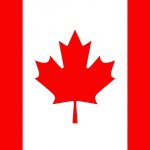 Cosmetic regulations in Canada
Heath Canada has issued Cosmetic Regulations under the Food and Drugs Act. These cosmetic regulations generally focus on cosmetic ingredients and marketing claims. Additionally, cosmetic products being sold in Canada must consider the following:
Consumer Packaging and Labelling Act and Regulations
Canadian Environmental Protection Act (CEPA) requirements that allow ingredients to be sold in cosmetic products in Canada and includes the New Substances Notification Regulations (NSN Regulations) and Significant New Activity provisions for some ingredients.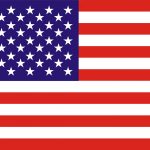 USA cosmetics for
Canada
Just because a company has been successfully selling cosmetics in the United States does not guarantee that those same cosmetic products will be compliant to be sold in Canada. Different countries means different regulations!
The US Food and Drug Administration (FDA) is undergoing a major overhaul, called the Modernization of Cosmetics Regulation Act (MoCRA). You can learn more about US FDA requirements here.
OUR COSMETICS REGULATORY CONSULTING SERVICES
Reviewing Cosmetic Formulations
Dell Tech's Regulatory Affairs team review cosmetic formulations against the Cosmetic Ingredient Hotlist. This is a list of restricted ingredients published by Health Canada that ensure the safety of Canadian consumers.
If your product contains certain ingredients and claims that deem the product to not be a cosmetic, we will walk you through alternative registration options, such as the pathway for natural health products. We will also review your ingredients against the requirements of CEPA.
Product Evaluation & Classification
Sometimes, one product may have multiple pathways to successful and compliant sale in Canada. Dell Tech's team will assist your business in making an informed decision by providing you with an overview of the cost, timeline and regulatory requirements for each possible option. For example, your product may in fact be considered a natural health product or even a medical device in Canada. These categories have certain standards that go far beyond the requirements of cosmetics, including different rules for product labels as well as the need to conduct clinical trials or produce scientific data for the purposes of claim substantiation.
Cosmetic Notification Form Submission
A Dell Tech Regulatory Affairs consultant will complete and submit Cosmetic Notification Forms (CNF) to Health Canada on behalf of your business. Our team is confident in the quality of our submissions; our expertise will help you save time and avoid complications to entering new markets.
Product Label Development and Review
We will also review your product labels for requirements such as language and marketing claims to ensure your product is compliant before it hits store shelves. Cosmetics sold in Canada must adhere to strict marketing claims or otherwise be subject to a Health Canada warning letter or additional consequences.
Cosmetics and CEPA
Environment and Climate Change Canada requires that every ingredient in Canada should undergo some type of assessment to evaluate potential risks to human health and the environment. For cosmetics, if an ingredient is not on the Domestic Substances List (DSL), there are maximum volumes allowed for import each year. Companies must notify Health Canada if they are going to exceed these trigger volumes.
Dell Tech assists cosmetic companies with understanding which schedule(s) their ingredients belong to and therefore what type of data (chemistry of substances, animal studies, etc.) are required to remain compliant. The ultimate goal is to have your ingredient approved and eventually added to the DSL, a complex process that our team can walk you through.
Additionally, some ingredients have restrictions on use. Our team can assist you with a Significant New Activity (SNAc) if your ingredient requires approval for use in cosmetics. And finally, we help clients of all sizes to build Environmental Management Plans, a recommendation for compliance under the Canadian Environmental Protection Act (CEPA).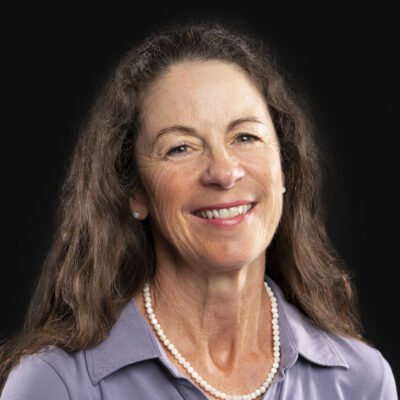 Jacqui Jenskey, B.SC.

DIRECTOR OF REGULATORY AFFAIRS
Jacqui oversees our Health Canada Consultancy services, using her 20 years experience in the Food, Cosmetic, Drug and Natural Health Supplement industries to mentor Dell Tech's team of Canadian regulatory compliance experts.
Jacqui assists clients in the formula review, preparation of Canadian product registration applications and site licensing, and working closely with government agencies to prepare and submit final registration dossiers.  Jacqui provides effective follow-up to ensure continued registration and product compliance including label reviews.  Jacqui has a B.Sc. from the University of Western Ontario and is a Certified Food Scientist with IFT.  She sits on the CAC Product Compliance & Market Access Committee.
"I just wanted to let you know how much we have appreciated the thoughtful and professional service we've received from Joe McCarthy.  We were swamped trying to get some hand sanitizers approved by the FDA, and had mixed feelings when we learned that London Drug was interested in purchasing some as well. I knew very little about the process of getting it approved by Health Canada, and took a chance contacting your company for help after a quick search on Google. It was a fortunate decision.  After a brief phone conversation, Joe knew exactly what we needed and made the entire process seem effortless. I've worked with a lot of consultants, he is by far one of the best!"

SNA Products, Regulatory & Account Compliance Specialist

"Dell Tech provides fast, thorough, and accurate reviews of all my products (cosmetics). I feel reassured and confident knowing my products are safe for our customers because they've been vetted by highly-trained and qualified regulatory affairs specialists! I can't speak highly enough about the excellent service they provide and would highly recommend them."

Zone Luxury Beauty, Owner & Founder
FREQUENTLY ASKED QUESTIONS ABOUT COSMETICS AND CEPA
Does Canada regulate cosmetics?
Yes. In Canada, cosmetics are regulated by Health Canada, under the Cosmetics Regulations which are found in the Food and Drugs Act. The main components of cosmetic regulatory compliance in Canada are related to a product's ingredients and claims.
What is considered a cosmetic in Canada?
Generally, items like makeup, moisturizers, soaps and other products for skin hair or teeth are considered cosmetics in Canada. However, any time a personal care product uses particular active ingredients or makes claims about treating a particular ailment, that product is no longer considered a cosmetic and must be registered with Health Canada using the appropriate regulatory pathway.
For example, a hair shampoo that claims to treat dandruff must be registered as an OTC product and will require either a Drug Identification Number (drugs) or Natural Product Number (natural health product) in order to comply. The safety assessment and claim substantiation for these product categories has a much higher threshold. Learn more about natural health products on our NHP regulations service page.
How do I get cosmetics approved in Canada?
Cosmetics do not require approval before being sold in Canada. Instead, a company is required to notify Health Canada of their product within 30 days of that product being on the market. This is done through a Cosmetic Notification Form (CNF). The onus is on the manufacturer or importer to ensure that the cosmetic products being sold in Canada are in compliance with Health Canada regulations.