VENDOR SDS COMPLIANCE
Dell Tech's experts successfully assist with Vendor Safety Data Sheet Compliance.
VENDOR SDS COMPLIANCE
Dell Tech can determine if the vendor SDS received by a Canadian company is compliant with the current GHS regulations by reviewing the components of Schedule 1: Information Elements on Safety Data Sheet. If the SDS is not compliant, Dell Tech will report the findings to your team with guidance on next steps to resolve.
Dell Tech will work under a confidentiality agreement with your vendor to obtain the full, complete formulation. An SDS will be created in English and Canadian French. Mexican Spanish is available upon request. As part of our safety data sheet services, a complimentary GHS Label will also be provided.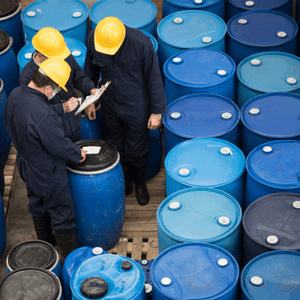 HOW DELL TECH CAN HELP WITH VENDOR SDS COMPLIANCE
Our Product Safety team will:
Determine vendor SDS template compliance with Schedule 1 of the Hazardous Products Regulations (HPR)
Determine vendor product chemical classification in accordance with the Hazardous Products Act/Regulations (WHMIS 2015)
Prepare and Author Safety Data Sheets (SDS) to be compliant with GHS, Hazardous Products Act/Regulations (WHMIS 2015)