Household Cleaner Performance Testing
Testing the performance of household cleaning products is one of the key components of Dell Tech's Chemical Lab Testing Services. We work to understand your company goals to ensure we provide testing solutions that meet your needs, whether that be meeting North American and international standards or a customized method for evaluating your cleaning product.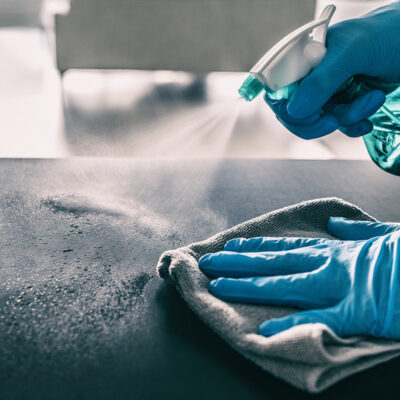 About Our Expert Household Cleaner Performance Testing
You want to shout about your products' benefits from the rooftop! Or at the very least, you'd like to show consumers how amazing your product is so that they pick yours up over the competition beside you on store shelves. Dell Tech can help you do that!
Claims about a product's performance, both on the label and in online marketing, must be substantiated. Our team of senior lab technicians test all types of cleaning products, including:
All purpose cleaners
Bathroom cleaners
Kitchen cleaners
Window cleaners
Glass cleaners
Here is a list of some of the most popular test methods Dell Tech performs in-house on cleaning products. The standards for these methods come from the American Society for Testing and Materials (ASTM):
ASTM D4488 Testing Cleaning Performance of Products Intended for Use on Resilient Flooring & Washable Walls
ASTM D5343 Evaluating Performance of Ceramic Tile Cleaners
ASTM D3751 Standard Practice for Evaluation of Furniture Polish
For information specific to laundry testing and the removal of stains, go to this page.
HOUSEHOLD CLEANER PERFORMANCE TESTING SERVICES
Performance Testing for Cleaning Products
Performance testing for cleaning products involves evaluating and measuring the effectiveness of various attributes in terms of their cleaning capabilities. This type of testing is crucial to ensure that the cleaning products deliver the promised results.
At Dell Tech we use standard and custom test methods to evaluate Cleaning Efficacy (how well the product can clean different types of dirt, stains, and grime commonly found in real-life scenarios); Stain Removal; Surface Compatibility (ensuring that the product is safe to use on a variety of surfaces without causing damage, discoloration, or other undesirable effects); and Residue and Film (checking if the product leaves behind residue or film after cleaning).
Ecolabel Certification
Dell Tech performs in-house testing to help your company become certified with third-party certification programs including:
EPA Safer Choice standard;
Green Seal; and
UL Ecologo.
These programs evaluate products for reduced risk to human health, environmental impacts, and sustainable production practices. These can help products win shelf space with national retailers who know consumers are looking for eco-friendly household cleaning products.
Custom Testing and Materials
Do you want to test your product's performance against a specific stain or dirt? Our team creates custom tiles using the ingredients that showcase your product's cleaning power best to consumers. Talk to our team to develop the test that's right for you and quote your project.
Best-in-Class Results and Reporting
After we have tested your product, we'll present you with an easy-to-understand test report of the results. Use this reporting to substantiate your marketing claims or as proof when applying for eco-certification.
Our Process to Test the Performance of Household Cleaners 
Our commitment to client support begins by actively engaging with our clients to thoroughly understand their unique needs and desired outcomes. It begins with an exploratory call, during which we delve into clients' testing needs and objectives. This collaborative and consultative approach allows us to tailor our testing methodologies precisely to their requirements, enabling us to provide actionable insights that drive product excellence.
Our dedicated client services team assists clients in navigating the setup process, ensuring that all necessary documentation is accurately collected. Building on this, we provide a tailored quote and/or scope of work that transparently outlines testing procedures, timelines, and costs.
Once clients approve, they submit samples and essential paperwork. Clients are notified when samples are received, along with the estimated turn around time of results. After testing, our quality assurance team reviews results for accuracy and compliance. The culmination of this process is the delivery of a comprehensive report that empowers clients with clear insights into their household cleaners' performance.
However, our commitment doesn't end there. We offer clients the opportunity for a follow-up discussion with our Lab Services Group, ensuring they gain a deep understanding of the results and actionable recommendations. By prioritizing collaboration, transparency, and value at every step, Dell Tech goes beyond conventional testing to empower clients in the dynamic landscape of household cleaners.
Our technical staff stay up-to-date on regulatory information. This ensures our capability to offer insightful analysis of results in the context of North American consumer product regulations and transport regulations, encompassing CCCR, CPSC, as well as WHMIS, OSHA, and transport standards such as TDG, DOT, IATA, and IMDG.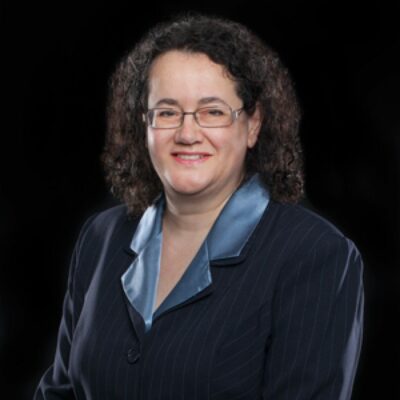 Dana Mladin
SENIOR TECHNICAL CONSULTANT
Dana oversees all claim testing that is part of Dell Tech's Chemical Lab Testing Services. She provides valuable cross divisional support to Lab Services, Regulatory Affairs and Product Safety. Dana supports clients with her broad understanding of Canadian and US consumer product regulations and can efficiently determine what standard methods are required to substantiate claims and/or determine hazard classifications. Dana joined Dell Tech in 2012 with 15+ years of experience in an Engineering and Quality Control Laboratory. Dana holds a Masters Degree in Chemical Engineering.
Contact Dana by email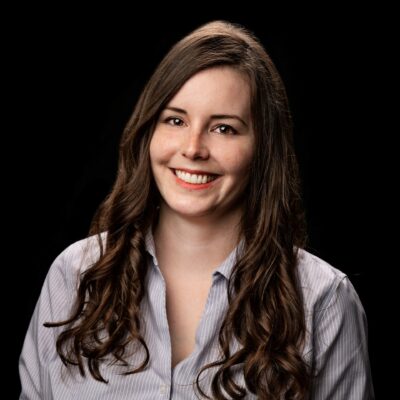 Katherine Hatherley
LABORATORY TECHNICAL SPECIALIST
Katherine supports Dell Tech's analytical testing, including claims testing and performance substantiation for consumer products. Her work in various laboratory facilities including agricultural analytical services and insect toxicology, have added to her value here at Dell Tech. Katherine holds a Certified Technician designation from the esteemed Ontario Association of Certified Engineering Technicians and Technologists (OACETT).
Contact Katherine by email
"I just wanted to let you know how much we have appreciated the thoughtful and professional service we've received from Joe McCarthy.  We were swamped trying to get some hand sanitizers approved by the FDA, and had mixed feelings when we learned that London Drug was interested in purchasing some as well. I knew very little about the process of getting it approved by Health Canada, and took a chance contacting your company for help after a quick search on Google. It was a fortunate decision.  After a brief phone conversation, Joe knew exactly what we needed and made the entire process seem effortless. I've worked with a lot of consultants, he is by far one of the best!"

SNA Products, Regulatory & Account Compliance Specialist

"Dell Tech provides fast, thorough, and accurate reviews of all my products (cosmetics). I feel reassured and confident knowing my products are safe for our customers because they've been vetted by highly-trained and qualified regulatory affairs specialists! I can't speak highly enough about the excellent service they provide and would highly recommend them."

Zone Luxury Beauty, Owner & Founder
FREQUENTLY ASKED QUESTIONS ABOUT HOUSEHOLD CLEANER PERFORMANCE TESTING
What is the ASTM D4488 A5 method?
ASTM D4488-A5 is a standard test method to evaluate the performance of household products intended for use on resilient flooring and washable walls. ASTM D4488-A5 is applicable to all multi-purpose household cleaners. It may apply to some industrial/institutional cleaners as well.
You can learn more about the ASTM D4488 test method in this popular blog written by the Dell Tech team: Floor and Wall Cleaner Products Testing: ASTM D4488-A5.