LAUNDRY DETERGENT CLAIMS TESTING
Dell Tech provides best-in-class laundry detergent claims testing to hundreds of companies across Canada, the United States, Europe, Asia and Australia. Our team of laboratory technical specialists will help you meet your business goals with custom test methods and detailed reporting of the data.
Claims testing is a structured way to evaluate the performance of laundry detergents. It serves as a valuable tool for detergent manufacturers to demonstrate the efficacy of their products. It also assists consumers in making informed decisions when choosing laundry detergents based on their stain removal needs.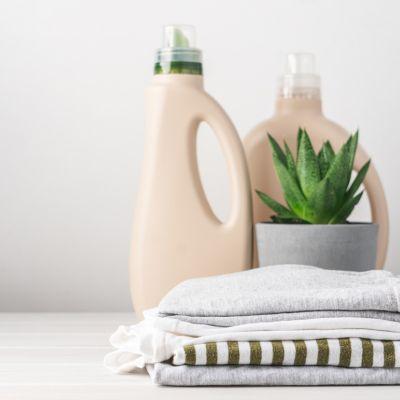 LAUNDRY DETERGENT CLAIM SUBSTANTIATION
Non-Comparative Claims 
"Stain Fighter", "Works on Baby Clothes" or "Cuts Grease"
Category Claims 
"Cleans Grass Stains" or "Removes Grease Stains"
Parity Claims 
"Works as well as the other product"
Superiority Claims 
"Product A is better than B" or "2x better than the leading brand"
LAUNDRY POWDER, LIQUID AND SHEETS
ASTM D4265 Evaluating Stain Removal Performance in Home Laundering
ASTM D4265 is a standard test method developed by ASTM International. It outlines procedures for evaluating the stain removal performance of laundry detergents. This test method provides a systematic way to assess the effectiveness of different laundry detergents in removing most stains commonly encountered in regular loads of laundry. The purpose of ASTM D4265 is to establish a consistent and reproducible way to compare the cleaning power of different laundry detergents to remove stains.
The test involves creating standardized fabric swatches using stubborn stains such as coffee, red wine, chocolate, as well as other stains as requested by the client. These stained swatches are then laundered in a medium load or large load along with uncontaminated control swatches using the laundry detergent being tested. After washing, the swatches are assessed visually or instrumentally to determine the degree of stain removal.
HCPA DCC-11 Home Laundering Pre-Wash Spotter Stain Removal
HCPA DCC-11 is a test method developed by the Household & Commercial Products Association (HCPA). It focuses on evaluating the performance of pre-wash spotter products used for stain removal in home laundering. The abbreviation "DCC" stands for "Detergent and Cleaning Product Division," which is a part of the HCPA responsible for developing standards for household cleaning products.
Pre-wash spotter products are not simply a concentrated detergent, rather they are specialized stain removers applied directly to stains on clothing or fabrics before washing. These products are designed to help break down and remove stubborn or specific stains that might not be effectively addressed by regular liquid detergents or powdered detergents alone. HCPA DCC-11 outlines a standardized procedure for evaluating the effectiveness of these pre-wash spotter products in removing a variety of stains commonly encountered in household settings. The test method typically involves (1) Stain Application; (2) Treatment with Pre-Wash Spotter; (3) Laundering; (4) Stain Removal Evaluation.
EPA Safer Choice
Many national retailers reserve prime space on their store shelves for consumer products that meet some standard of eco friendliness. At Dell Tech, we can test your laundry detergent for the purpose of eco-label certification. One of the eco label certifications we test for is the EPA Safer Choice standard. This is a program established by the United States Environmental Protection Agency (EPA) to guide consumers and businesses towards products that are safer for human health and the environment. EPA Safer Choice is a voluntary program aimed at helping consumers make informed choices by identifying products that are free from harsh chemicals.
Products carrying the Safer Choice label have undergone a rigorous evaluation process. The EPA evaluates the ingredients in these products, focusing on factors such as toxicity, biodegradability, and potential harm to aquatic life. Products that meet the Safer Choice standard must demonstrate reduced risk to people and the planet compared to conventional alternatives. Some of the safest laundry detergents use plant based ingredients, although this is not always the case.
Green Seal
Dell Tech can support your eco friendly business goals with the following 2 tests for your laundry detergent:
Green Seal GS-48 Laundry Care Products for Household Use
Green Seal GS-51 Laundry Care Products for Industrial and Institutional Use
Ecolabel performance testing can help you demonstrate that your product is a non toxic laundry detergent according to certain criteria. It can also certify that your brand prohibits animal testing (cruelty free) or the use of artificial fragrances. Finally, it offers a means to substantiate that your laundry detergent performs as well as other traditional chemical products available in the market.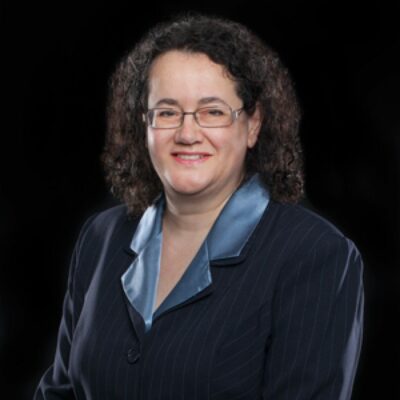 Dana Mladin
SENIOR TECHNICAL CONSULTANT
Dana oversees all claim testing that is part of Dell Tech's Chemical Lab Testing Services. She provides valuable cross divisional support in Lab Services, Regulatory Affairs and Product Safety. Dana supports clients with her broad understanding of Canadian and US consumer product regulations and can efficiently determine what standard methods are required to substantiate claims and/or determine hazard classifications. Dana joined Dell Tech in 2012 with 15+ years of experience in an Engineering and Quality Control Laboratory. Dana holds a Masters Degree in Chemical Engineering.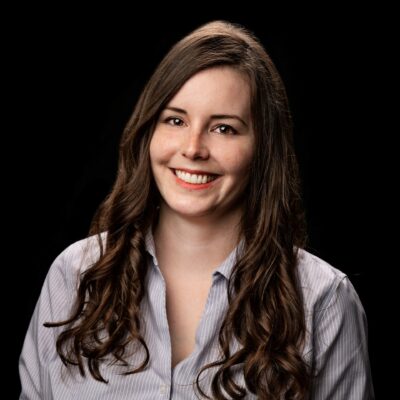 Katherine Hatherley
LABORATORY TECHNICAL CONSULTANT
Katherine supports Dell Tech's analytical testing, including claims testing and performance substantiation for consumer products. Her work in various laboratory facilities including agricultural analytical services and insect toxicology, have added to her value here at Dell Tech.
"I just wanted to let you know how much we have appreciated the thoughtful and professional service we've received from Joe McCarthy.  We were swamped trying to get some hand sanitizers approved by the FDA, and had mixed feelings when we learned that London Drug was interested in purchasing some as well. I knew very little about the process of getting it approved by Health Canada, and took a chance contacting your company for help after a quick search on Google. It was a fortunate decision.  After a brief phone conversation, Joe knew exactly what we needed and made the entire process seem effortless. I've worked with a lot of consultants, he is by far one of the best!"

SNA Products, Regulatory & Account Compliance Specialist

"Dell Tech provides fast, thorough, and accurate reviews of all my products (cosmetics). I feel reassured and confident knowing my products are safe for our customers because they've been vetted by highly-trained and qualified regulatory affairs specialists! I can't speak highly enough about the excellent service they provide and would highly recommend them."

Zone Luxury Beauty, Owner & Founder
FREQUENTLY ASKED QUESTIONS ABOUT LAUNDRY DETERGENT CLAIMS TESTING
What is claims testing?
Claims testing (substantiation) is the process of providing evidence to support the claims made about a product in advertising, marketing or promotional materials. For consumer products like laundry detergents, companies put their products through claim testing to substantiate claims made about their product's benefits, features and performance.
Claims testing ensures that that claims are accurate and truthful by providing support in the form of scientific evidence or data. This process helps to prevent false or misleading advertising. It also protects consumers from making purchasing decisions based on inaccurate or exaggerated claims.
What is the method for testing detergent performance?
One of the laundry stain removal tests performed at Dell Tech is ASTM D4265 Standard Guide for Evaluating Stain Removal Performance in Home Laundering. This test is used on the following laundry products:
Liquid detergent
Powder detergent
Laundry soda
Laundry soap
Washing powder
Stain remover
Pre-wash treatment
ASTM D4265 determines a laundry detergent's cleaning efficiency by its ability to remove standard stains. Our lab uses standard washing machines to closely mimic the consumer experience at home. Here is a list of standard stains used to evaluate a product's cleaning performance in ASTM D4265:
Peat
Animal fat/red dye
Motor oil
Red wine
Dessert (chocolate)
Grass
Butter
Curry
Blood
Beta-carotene
Clay
Make-up
Tomato sauce
Tea
Baby food
Do I need claim substantiation for my laundry detergent?
Yes. Claim substantiation is important for your laundry detergent or any other consumer product. If you're making specific claims about the benefits, features, or performance of your laundry detergent in your advertising, marketing materials, or product labeling, it's essential to have evidence to back up those claims.
For example, if you're claiming that your laundry detergent is "100% effective in removing tough stains" or "environmentally friendly and biodegradable," you would need to provide evidence that supports these claims. This evidence could include:
Test data to support to the effectiveness of your laundry detergent in removing stains
Data showing your detergent's ingredients and their biodegradability properties for ecolabel certification
Comparative studies showing how your product performs better than or as well as competing brands
By having proper claim testing completed by a trusted 3rd party lab like Dell Tech, you can avoid legal issues, build credibility and trust with your customers, and ensure that your marketing accurately represents the qualities of your laundry products.