CHEMICAL LABELING IN CANADA
For over 40 years, Dell Tech has provided guidance on compliant chemical labelling to thousands of companies across the globe. Regardless of your role in the consumer product supply chain, our team of experienced chemical compliance experts is ready to assist you with your consumer and workplace chemical products.
The Dell Tech team stays up-to-date on proposed amendments and major changes published in the Canada Gazette, as well as other important chemical safety updates from Health Canada. By partnering with Dell Tech for your chemical label review, you can be assured that your customers will be safe and your product labels will be compliant.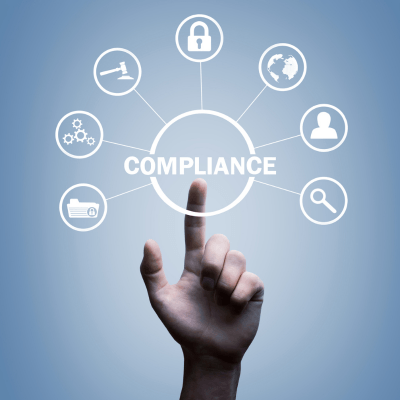 CCCR Labels in Canada
The Consumer Chemicals and Containers Regulations (CCCR) is administered by Health Canada under the authority of the Hazardous Products Act (HPA). Published in 2001, the regulatory framelwork sets out labeling and packaging requirements for various hazardous products designed for consumer use:
Household Chemicals: cleaning agents, disinfectants, pesticides, and other chemicals commonly used around the home.
Personal Care Products: hair dyes, nail polishes, and certain cosmetics.
Automotive Products: antifreeze, windshield washer fluid, and some vehicle maintenance chemicals.
Arts and Crafts Supplies: adhesives, paints, solvents, and glues.
Consumer Chemical: solvents, cleaners, and degreasers.
Lawn and Garden Products: fertilizers, herbicides, and other garden care products.
Household Fuels: kerosene or certain types of portable fuels.
The Dell Tech team is well-versed in CCCR 2001 in order to provide accurate advice to clients.
LABELING REQUIREMENTS IN CANADA
Consumer Chemical Product Labeling Requirements
In Canada, chemical products marketed and sold to consumers are regulated by the Canadian Consumer Product Safety Act (CCPSA), and the Consumer Chemicals and Containers Regulations (CCCR 2001). These regulations ensure that consumers have clear and accurate information about the potential hazards associated with the products they use.
Chemical products intended for consumer use, such as household cleaners, adhesives and paints, are required to present specific information on their labels. This includes product identification, hazard pictograms, signal words, hazard statements, precautionary statements, supplier information, ingredient disclosure, first aid measures, net quantity, batch or lot number, and instructions for use.
These requirements are designed to empower and inform consumers with the knowledge they need to make informed decisions about the safe use and storage of chemical products. Manufacturers and suppliers are responsible for ensuring that their products comply with these regulations, and failure to do so can result in fines and other legal consequences. Regular updates and reviews of label requirements help ensure that consumers have access to accurate and up-to-date information about the chemicals they encounter daily.
Workplace Chemical Product Labelling Requirements
Workplace chemical labeling requirements mandate that hazardous chemicals in the workplace are properly labeled to ensure the safety of employees. These requirements typically follow the Globally Harmonized System (GHS) guidelines. Labels must include the product name, hazard pictograms, signal words (e.g., "Danger"), hazard and precautionary statements, and supplier information.
Employers must ensure that labels are legible, prominently displayed, and easily accessible to workers. This information helps employees understand potential hazards, take necessary precautions, and respond appropriately in case of exposure.
Conformance with these regulations is crucial to prevent accidents, injuries, and illnesses related to chemical exposures in work environments. Failure to comply can result in penalties and risks to both worker well-being and legal liability for the employer.
CHEMICAL LABEL REVIEW SERVICES
Canada Chemical Label Requirements
Whether you are in the beginning phases of product development, creating your product labels or in the midst of a recall process with Health Canada, Dell Tech can help. Our product safety consultants have an expert understanding of CCCR, 2001 and other applicable government regulations for your consideration.
We can review your labels and product hazard class, provide a report of needed changes and facilitate technical translations into English and Canadian French.
US Chemical Label
Requirements
Dell Tech is your trusted partner for ensuring your products have compliant labels for the US marketplace. When necessary to determine your product's hazard class, we can facilitate physical and chemical properties testing in our on-site ISO Accredited Lab.
We assist with hazard communication requirements under the Consumer Product Safety Commission (CPSC); compliance under state VOC regulations; Amazon vendor compliance and more.
Safety Data Sheet Authoring
A Safety Data Sheet (SDS) is a document that provides detailed information about the potential hazards, safe handling, storage, and emergency procedures for a hazardous substance or chemical product. Authoring Safety Data Sheets involves creating and compiling this document according to specific regulatory guidelines and requirements.
Dell Tech's Product Safety team possess the required expertise in chemistry, toxicology, regulatory compliance and adept communication to author accurate and compliant safety data sheets. It's crucial for companies to ensure that the information presented in safety data sheets remains aligned with the latest regulations. This approach supports the safe use of hazardous chemicals by users and protects manufacturers from the risk of recall/ fines.
Ingredient Disclosure
The California Cleaning Product Right to Know Act (SB 258) requires certain ingredients to be disclosed both on a product label and online platform. Dell Tech has 2 solutions to help you meet the ingredient disclosure requirements for SB 258.
Our team can conduct a label review against all of the 23 Designated Lists and provide you with 2 options to achieve compliance on both label and online ingredient disclosure requirements.
Alternatively, we offer a tailored search tool using the the CAS numbers in your formula(s). This innovative tool will provide universal results for your independent implementation.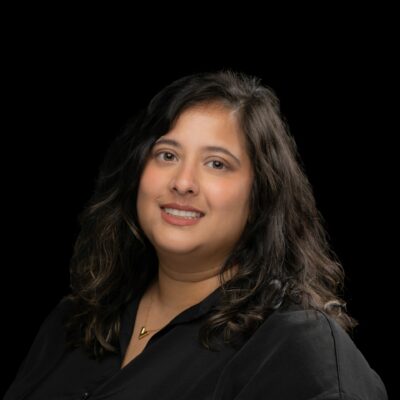 Sarah D'Mello
SENIOR PRODUCT SAFETY SPECIALIST
Sarah holds a Bachelor of Science in Environmental Science from the University of Guelph and a post-graduate diploma in Environmental Engineering Applications from Conestoga College.
With her years of experience and knowledge in product safety, Sarah can provide clients with expert advice relating to hazard communication for both industrial and consumer products in Canada and the USA.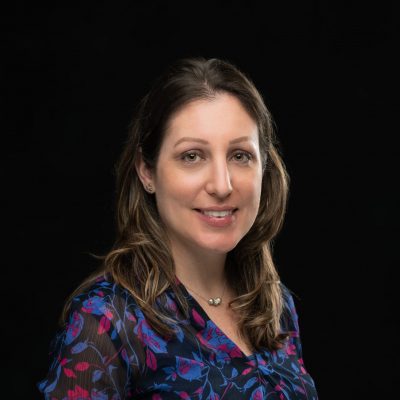 Alison Senyi
SENIOR PRODUCT SAFETY SPECIALIST
Alison completed her B.Soc.Sc. from the University of Ottawa, and an Honours Certificate of Occupational Safety and Health from Algonquin College.
Prior to joining Dell Tech, Alison had over 5 years of experience working in the product safety industry. With her extensive knowledge of regulatory compliance, she can assist with guidance on regulations relating to consumer and industrial products.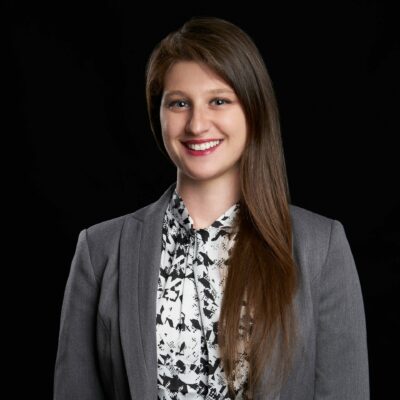 Teah Jazey
REGULATORY AFFAIRS AND PRODUCT SAFETY ASSOCIATE
Teah attended Fanshawe College where she earned an Honours Bachelor of Applied Technology in Biotechnology. Teah's previous experience in the food and pharmaceutical industry has introduced her to the world of regulatory affairs and product safety.
Her passion for science and attention to detail has provided a strong foundation in Regulatory Compliance and she is excited to start a new chapter in consulting with Dell Tech.
"I just wanted to let you know how much we have appreciated the thoughtful and professional service we've received from Joe McCarthy.  We were swamped trying to get some hand sanitizers approved by the FDA, and had mixed feelings when we learned that London Drug was interested in purchasing some as well. I knew very little about the process of getting it approved by Health Canada, and took a chance contacting your company for help after a quick search on Google. It was a fortunate decision.  After a brief phone conversation, Joe knew exactly what we needed and made the entire process seem effortless. I've worked with a lot of consultants, he is by far one of the best!"

SNA Products, Regulatory & Account Compliance Specialist

"Dell Tech provides fast, thorough, and accurate reviews of all my products (cosmetics). I feel reassured and confident knowing my products are safe for our customers because they've been vetted by highly-trained and qualified regulatory affairs specialists! I can't speak highly enough about the excellent service they provide and would highly recommend them."

Zone Luxury Beauty, Owner & Founder
FREQUENTLY ASKED QUESTIONS ABOUT CHEMICAL LABELING IN CANADA
Is GHS used in Canada?
Yes, the Globally Harmonized System of Classification and Labelling of Chemicals (GHS) is used in Canada. The GHS is an internationally recognized system that standardizes the classification and labelling of chemicals to communicate their hazards effectively. Canada adopted GHS in 2015 by ammending the Hazardous Products Act (HPA) and created the Hazardous Products Regulations (HPR), which is often referred to as the Workplace Hazardous Materials Information System (WHMIS).
This system aligns Canada's hazard communication standards with those of other countries that have also adopted GHS. It ensures that chemical products used in workplaces across Canada have consistent hazard communication requirements such as pictograms, signal words, hazard statements, precautionary statements, and safety data sheets (SDS).
Health Canada announced changes to the Hazardous Products Regulations (HPR) on January 4, 2023. These changes were introduced to harmonize with the 7th revised edition and specific provisions of the 8th revised edition of the Globally Harmonized System of Classification and Labelling of Chemicals (GHS). These regulatory updates come with a 3-year transition phase, ending on December 14, 2025. To obtain further details on this, please reach out to Dell Tech.
What products are subject to the Canadian Environmental Protection Act (CEPA)?
The Canadian Environmental Protection Act (CEPA) applies to many categories of products, including cosmetics. Dell Tech can provide guidance to your company about CEPA along with other requirements under Health Canada cosmetic regulations.