WE ARE AN AMAZON ISO ACCREDITED LAB
Dell Tech is SPN-approved by Amazon. In other words, we are a trusted member of Amazon's Service Provider Network. Dell Tech's Product Safety team of experienced retail chemical label consultants have proven success helping companies of all sizes meet Amazon product safety requirements to sell in Canada and the US. Additionally, Dell Tech's Lab Services team operates an ISO IEC 17025 accredited lab. Where applicable, we can conduct required testing and supply approved test reports to support your vendor application through Amazon seller central.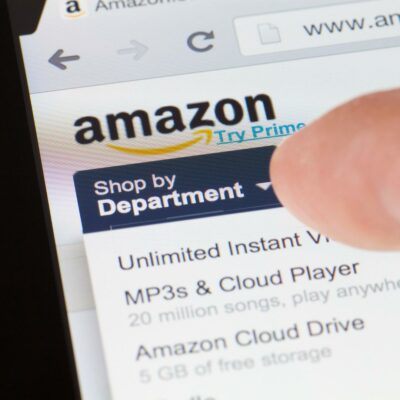 WHAT PRODUCTS DOES OUR ACCREDITED LABORATORY TEST?
Dell Tech's accredited laboratory performs the following test methods for flammable liquids (examples: disinfectants using alcohol, window cleaners, room deodorants): 
ASTM D56: Standard test method for flashpoint by Tag Closed Cup tester
ASTM D93: Standard test methods for flashpoint by Pensky-Martens Closed Cup tester
UN TDG Method L.2: Sustained combustibility test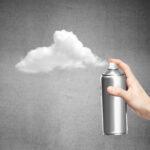 For flammable aerosols such as carburetor or automotive parts cleaner, lubricant grease and paints, Dell Tech can supplement testing with these methods:
GHS/UN TDG: Ignition distance test for spray aerosol
GHS/UN TDG: Enclosed space ignition test
GHS/UN TDG: Aerosol foam flammability test
16CFR1500.45: Method for determining extremely flammable and flammable contents of self-pressurized containers
CCCR Schedule 1: Test for determining the flashback and the length of the flame projection of a flammable product enclosed in a spray container
Health Canada Official Method DO-30: Determination of flame projection
Health Canada Method C31.2: Sustained combustibility of aerosol foam of consumer products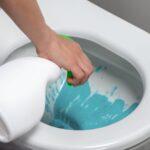 And for corrosive testing, Dell Tech's lab supports the test methods below. Examples of products that may have at least one of the following requirments for testing are pool disinfectants or pH adjustors, toilet bowl cleaners and descaling products.
OECD 435 (Corrositex®): In vitro membrane barrier test for skin corrosion
GHS/UN TDG Method C.1: Test for determining the corrosive properties of liquids and solids that may become liquid during transport as dangerous goods of Class 8, Packing Group III
CCCR: Determination of Acid Reserve or Alkali Reserve
Amazon Product Compliance
To support companies with Amazon Vendor Compliance, Dell Tech's consultants complete product reviews for products manufactured for consumer use with attention given to regulations under the Consumer Chemicals and Containers Regulations, 2001 (Canada) and Consumer Protection Safety Commission (United States). Additionally, we assist with state-specific regulations including California Proposition 65 and VOC regulations.
Raw Materials Classification
Dell Tech has been accurately classifying chemicals for over 40 years. We will review where your data is coming from and whether or not the proper laboratory method was used. Classifying your raw materials is a critical part of authoring safety data sheets which depending on your product type, may be a component of the required certificate for Amazon compliance.
Hazard Classification Testing
In addition to reviewing your product packaging for Amazon compliance, Dell Tech's ISO IEC 17025 accredited laboratory is equipped to conduct hazard classification testing for flammable liquids/solids/aerosols and corrosives. Not only will our team provide you with test reports which you can submit to Amazon, we will also guide you through the reported result to ensure you understand your product's classification, labelling and other safety or compliance requirements.
Nutritional Labeling
Dell Tech's Canadian regulatory consultants provide expert guidance on food regulations to help companies sell conventional, novel and supplemented foods on Amazon. Our team will review your product label, including Nutrition Facts Table (NFT) and annotate with corrections as necessary. If your product is in fact an herbal supplement or dietary supplement, we will assist you with classification, labeling and application for registration with Health Canada where necessary.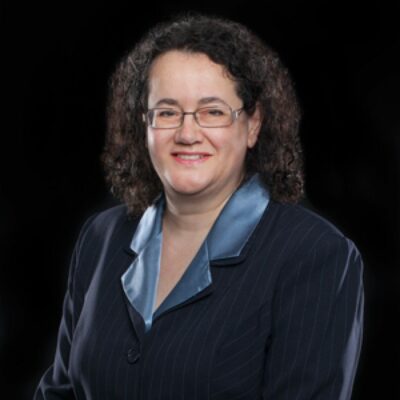 Dana Mladin, B.SC.
LABORATORY TECHNICAL SPECIALIST AND REGULATORY AFFAIRS SPECIALIST
Dana supports all analytical testing in Dell Tech's Lab Services as well as providing valuable cross divisional support in both Regulatory Affairs and Product Safety. Dana brings value to our clients with her broad understanding of Canadian and US regulations and can efficiently determine what standard methods will be required for your chemical products. Prior to joining Dell Tech in 2012, Dana had over 15 years of experience in an Engineering and Quality Control Laboratory. Dana holds a Masters Degree in Chemical Engineering from Politehnica University of Timișoara.
"Gorilla Glue recently completed a large and time sensitive project with Dell Tech. From start to finish, the team at Dell Tech was influential, incredibly helpful, and a value add to us. The Dell Tech staff are top notch experts with exceptional communication. We look forward to sending Dell Tech additional projects and testing in the near future."

The Gorilla Glue Company