California Prop 65 Updates
By: Kirsten Alcock, Manager of Product Safety, email
The California Prop 65 list was updated in March 2021. There were two new chemicals added to the list. Should you be using these chemicals within your product, please be aware that there are now requirements should you sell these chemicals within California.
One can use the excel template and do a search to see what was added in 2020 or you can see below: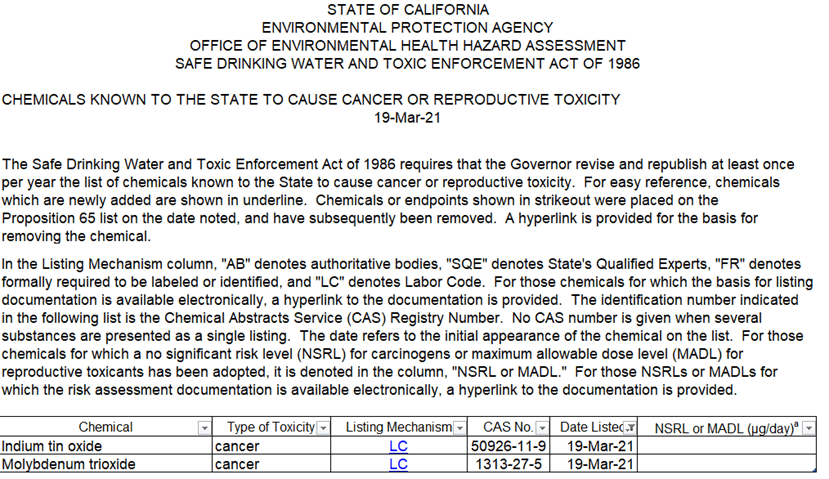 If you have any questions, do not hesitate to ask.
Contact:
Dell Tech
Kirsten Alcock, B.Sc. (Hons) 
Manager, Product Safety Group
519-858-5074
kirsten@delltech.com
---
Dell Tech has provided professional, confidential consulting services to the chemical specialty
industry in Canada, the USA, Europe, and Asia for the last 40 years.
Contact us today for more information.