WE ARE THE LEADING HEALTH CANADA CONSULTANCY
Dell Tech is the trusted partner to hundreds of companies across the globe for Canadian regulatory compliance expertise. For over 40years, our company has worked with with everyone from start-ups to multinational corporations to successfully bring compliant products to the Canadian market. Dell Tech's team of experts provides confidential, accurate, best-in-class regulatory consulting services.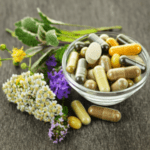 Natural Health Products
(NHPs)
The Dell Tech regulatory affairs team specializes in helping companies obtain a Natural Product Number to sell their product in Canada as an NHP. Examples include vitamins & minerals, herbal remedies and traditional medicines.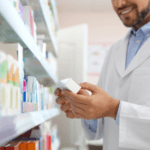 OTC Drugs & Biocide Drugs
Our team will help you navigate Canada's drug regulations. We provide support to register OTC drugs such as chemical sunscreens or hand sanitizers, and biocide drugs like hard surface disinfectants which require a Drug Identification Number (DIN) from Health Canada.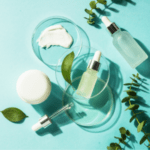 Cosmetics
Our team will help you navigate Canada's drug regulations. We provide support to register OTC drugs such as chemical sunscreens or hand sanitizers, and biocide drugs like hard surface disinfectants which require a Drug Identification Number (DIN) from Health Canada.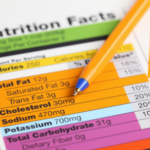 Conventional, Novel and Supplemented Food
What may appear as 'just a food product' may in fact have specific regulatory requirements in the Canadian market. Dell Tech provides assistance with novel ingredient reviews, Nutrition Facts Tables (NFTs), supplemented food classification and more.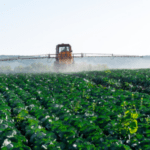 Pesticides
Regulatory submissions to Health Canada's Pest Management Regulatory Agency (PMRA) are particularly complex. Dell Tech's team will provide expert guidance through the entire process, from product classification to ensuring you have sufficient data to comply with safety and efficacy requirements.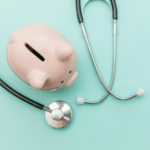 Medical Devices
Dell Tech provides assistance with  Class I and Class II medical devices in Canada. We can manage the process for product & site licensing and ensure you have the data to prove compliance in areas including storage safety, handling, installation, delivery and service.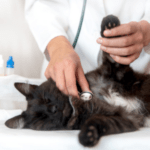 Veterinary Drugs & Health Products
If your company wants to market health products to animals, Health Canada has regulations for that, too! Dell Tech's consulting team will complete formula assessment, product classification and product submission on your behalf.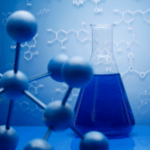 New Substance Notification
Under the Canadian Environmental Protections Act (CEPA), all chemical substances imported to, or manufactured in Canada, must be assessed for risk to human health and the environment. Additionally, Dell Tech can assist with compliance for Significant New Activity (SNAc).
Formula Assessment, Product Evaluation & Classification
We will assess your product formula to ensure compliance before submission to Health Canada. Expert formula assessment, combined with a review of your intended product claims, allows us to present you with all of the possible pathways to bring your product to the market in Canada. Where more than one pathway exists, we use extensive experience to walk you through costs, timelines and data requirements so you can make the best decision for your business.
Label Reviews & Development
A key component of adhering to Health Canada regulations is ensuring a product's label compliance. Dell Tech's team of regulatory consultants will review, notate and translate existing labels or assist you with developing a new label from scratch. We work with a team of professionally trained technical translators to translate labels into English, Canadian French and Spanish. We offer this service for a wide range of products, from medical devices and novel food, to natural health products and pesticides.
Site License Applications & Quality Management Systems Support
Our team will help you with obtaining site licensing from Health Canada, such as a Medical Device Establishment License (MDEL) or a Natural Health Product Site License. We can assist manufacturers with developing a quality assurance system that meets the Good Manufacturing Practices (GMP) where applicable. And will help your company maintain these systems to ensure compliance and successful business practices for years to come.
Product Submission & Follow Up
We pride ourselves on providing our clients with best-in-class service. The development of accurate, timely and professional regulatory submissions to Health Canada is a key component of this service. We work with your team at every step of the process to put together a strong application package that will have a high probability of success. And our services don't end there: after submission, we remain Health Canada's main point of contact for your company to manage any questions or concerns from the reviewers.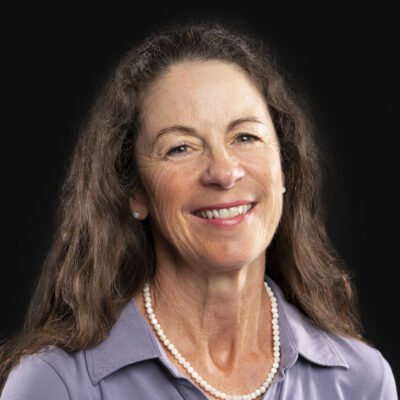 Jacqui Jenskey, B.SC.

DIRECTOR OF REGULATORY AFFAIRS
Jacqui oversees our Health Canada Consultancy services, using her 20 years experience in the Food, Cosmetic, Drug and Natural Health Supplement industries to mentor Dell Tech's team of Canadian regulatory compliance experts.
Jacqui assists clients in the formula review, preparation of Canadian product registration applications and site licensing, and working closely with government agencies to prepare and submit final registration dossiers.  Jacqui provides effective follow-up to ensure continued registration and product compliance including label reviews.  Jacqui has a B.Sc. from the University of Western Ontario and is a Certified Food Scientist with IFT.  She sits on the CAC Product Compliance & Market Access Committee.
"I just wanted to let you know how much we have appreciated the thoughtful and professional service we've received from Joe McCarthy.  We were swamped trying to get some hand sanitizers approved by the FDA, and had mixed feelings when we learned that London Drug was interested in purchasing some as well. I knew very little about the process of getting it approved by Health Canada, and took a chance contacting your company for help after a quick search on Google. It was a fortunate decision.  After a brief phone conversation, Joe knew exactly what we needed and made the entire process seem effortless. I've worked with a lot of consultants, he is by far one of the best!"

SNA Products, Regulatory & Account Compliance Specialist

"Dell Tech provides fast, thorough, and accurate reviews of all my products (cosmetics). I feel reassured and confident knowing my products are safe for our customers because they've been vetted by highly-trained and qualified regulatory affairs specialists! I can't speak highly enough about the excellent service they provide and would highly recommend them."

Zone Luxury Beauty, Owner & Founder