What does GHS Stand For?
By: Teah Jazey, Regulatory Affairs & Product Safety Associate
Dell Tech's Product Safety Team receives questions every day about the GHS. And for good reason!
It is an important and complex system of chemical classification that is used around the world to help keep people and the environment safe.
If you want to know what those 3 letters stand for and how to ensure your products are compliant – read this article to the end.
GHS: What It Is and What It Stands For
The GHS refers to the Globally Harmonized System. It is a standardized classification system of hazard communication put out by the United Nations. It standardizes the labelling, hazard classifications, precautionary statements and signal words of chemical products worldwide.
Though it is a worldwide system, this does not mean that safety data sheets can be used universally around the world.
Ensuring compliance of chemical products, including proper GHS labels and GHS pictograms, is an important component of everything from facilitating trade and transportation safety information to monitoring environmental hazards.
GHS: Two Main Elements
The Globally harmonized system standardizes two main elements:
Rules to classify chemical hazards (i.e., substances, materials, or mixtures)
Tools for hazard communication including safety data sheet formatting and safety data sheet/label content (signal words, symbols and hazard and precautionary statements).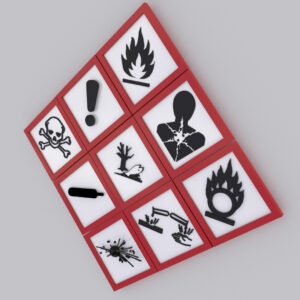 GHS Scope
Please see the excerpt below from the Canadian Center for Occupational Health and Safety (Canada's OSHA) to understand the scope of GHS.
"GHS covers all hazardous chemicals products, such as those used for the following purposes:
industrial chemicals
consumer chemical products
pesticides
agricultural chemicals
pharmaceuticals
The target audiences for GHS include workers in many different industries (e.g., warehouses, construction, chemical manufacturing, transportation), emergency responders, and consumers".
GHS & SDS Misconceptions
There is a very large misconception that one SDS (formerly material safety data sheets) can be used throughout the world. Although this would be ideal, this is not the case.
One SDS cannot be used and sent to all countries. Each and every country has their own requirements. Before you sell your product in those countries, be sure to check for requirements with the proper regulatory agencies.
Not all countries have adopted the GHS so although you may be using the correct version of the GHS within your country, the country you intend to sell to may not be using that system at all.
What version of GHS is Canada on?
There are multiple versions of the Globally Harmonized System and each country who adopted it has their own regulations in addition to the GHS.
Let's take a quick look at Canada. Canada is currently on Version 5 of the GHS however; we plan on implementing GHS version 7, which will come into effect December 2025. Although you may have brought your product from being compliant with WHMIS 1988 to WHMIS 2015, this too will change.
We are currently pending information from Health Canada on any additional changes when we adopt GHS version 7. The goal is for the United States and Canada to be aligned in the GHS versions. The US has yet to confirm the GHS version updates so Canada is waiting until then to finalize.
 Canada Versus the United States GHS
In addition to our version differences, Canada has its own Trade Secret requirements that are mandatory. Section 3 of safety data sheets are where hazardous chemicals are disclosed. In Canada, these hazardous chemicals are required to be disclosed in Section 3.
If you plan on claiming Trade Secret in Canada, this impacts how you disclose information within this section. In Canada, you are required to work with the HMIRA if you'd like to claim Trade Secret for a CAS number and chemical name. Other countries, such as the United States, do not follow the same requirements for claiming Trade Secret.
Canada also has specific requirements for classifying chemicals. Although your product may have one classification in one country, it could be completely different in another. As stated previously, different countries have adopted different version of GHS so GHS labels will look different as well.
The different versions of GHS have changes in hazard classifications. For example, in the EU, a product can be classified as Acute Toxic – Oral, Category 5. In Canada this would be incorrect as we do not use Category 5 for this hazard classification. These differences may result in differences in the appropriate signal word.
Other differences in GHS revisions can be seen in hazard statements, precautionary statements or classification criteria.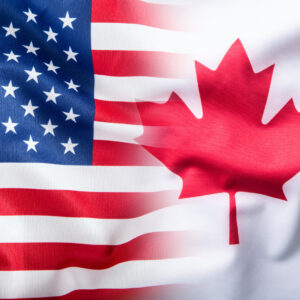 How Dell Tech Can Help with GHS Compliant Labels
As a quick recap… Canada is currently on the 5th Globally Harmonized System Revision, with the implementation of GHS Version 7 coming into effect December 15 2025.
It is important that until that date that you ensure your Canadian safety data sheet is compliant with our current GHS Version.
If you need help with authoring an SDS compliant for Canada or the US, please contact us. We can ensure that your safety data sheets will meet compliance for both of these countries.
Although there are differences in the requirements between the countries, we can provide you with an SDS that will not only meet compliance with format, but we can provide an SDS in English/Canadian French and Spanish for your users.
Dell Tech is also capable of creating a GHS Precautionary Label, or a workplace label, that matches the product classification and SDS. We are also able to review your formulation and product classification to ensure it meets current classification criteria.
For More Information, Contact Client Services:
Kim Samela
---
Dell Tech has provided professional, confidential consulting services to the specialty
chemical
industry in Canada, the USA, Europe, and Asia for the last 40 years.
Contact us today for more information.