We are Veterinary Drug Consultants in Canada
Dell Tech provides best-in-class Health Canada consultation for non-prescription veterinary drugs and veterinary health products. Our Regulatory Affairs team provides a full range of services including formulation review, product classification, notifications and applications to Health Canada, as well as general consulting on veterinary product compliance. Dell Tech's clients are companies of all sizes across Canada, United States, Europe, Asia and more.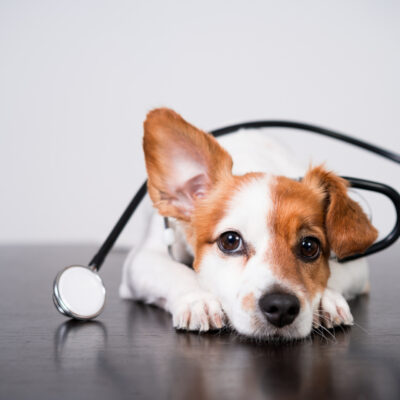 Veterinary Drug Regulatory Requirements
Health Canada's Veterinary Drug Directorate oversees the regulation of veterinary products in Canada. The two main product categories are veterinary drugs and veterinary health products. Below are definitions and examples for each.
Veterinary Drugs are products intended to treat, prevent or cure. You can think of these like pharmaceuticals for animals. Examples include dental hygiene products and medicated shampoo.
Veterinary Health Products (VHP) are products designed to bring benefits to the general health and wellness of various animal species. The human equivalent is Natural Health Products which too are considered lower risk and therefore have less strict criteria for compliance. Examples include vitamins, minerals and probiotics.
VETERINARY DRUG CONSULTANT CANADA SERVICES
Formula Assessment and Product Classification
This is a key component of Dell Tech's regulatory affairs services for all product types, including cosmetics, medical devices, natural health products (NHPs), conventional, novel and supplemented foods. Our team will review your product formula and intended claims in order to accurately classify the product. This informs which will be the applicable regulatory pathway: notification as a Veterinary Health Product or submission for Drug Identification Number approval as a non-prescription Veterinary Drug.
Veterinary Product Consultations
Our team can assist your company with understanding Health Canada's guidelines for veterinary products. We have the expertise to help you with:
development of good manufacturing practices (GMP);
adverse events reporting;
compliant labeling;
ingredient review and more.
VHP Notifications
VHPs include supplements, herbal remedies and other non-prescription products used in animals for health and well-being. While they do not require pre-market approval like veterinary drugs, importers, manufacturers and sellers of VHPs must comply with the Veterinary Drugs Directorate notification process. The purpose of the VHP notification process is to ensure that these products are safe, effective, and of high quality for use in animals while allowing for a streamlined regulatory pathway that is less complex and time-consuming compared to the approval process required for veterinary drugs. Dell Tech will support your preparation to submit a VHP notification by reviewing your labels, claims, ingredients, good manufacturing practices and post-market responsibilities.
Drug Approval Submission
Veterinary Drugs require a Drug Identification Number (DIN). Dell Tech will help you obtain pre-market approval from the Veterinary Drugs Directorate for your non-prescription drugs. We assist in the preparation of your submission, including an in-depth analysis of the data requirements. Dell Tech will act as your direct liaison for any follow up required during the review process.
Additionally, we often partner with companies to support ongoing regulatory affairs management. This can involve additional submissions to Health Canada for product changes; for example, submission of an Administrative DIN.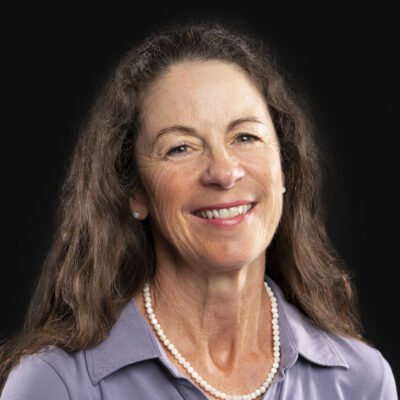 Jacqui Jenskey, B.SC.
DIRECTOR OF REGULATORY AFFAIRS
With over 20 years experience in the Food, Cosmetic, Drug and Natural Health supplement industry, Jacqui oversees Drug and Natural Health Product registrations with Health Canada. Assisting clients in the formula assessment, preparation of Canadian product and site registration applications, and working closely with government agencies to prepare and submit final registration dossiers.  Jacqui provides effective follow-up to ensure continued registration and product compliance including label reviews.  Jacqui has a B.Sc. from the University of Western Ontario and is a Certified Food Scientist with IFT.  She sits on the CAC Product Compliance & Market Access Committee.
Connect with Jacqui by email
"I just wanted to let you know how much we have appreciated the thoughtful and professional service we've received from Joe McCarthy.  We were swamped trying to get some hand sanitizers approved by the FDA, and had mixed feelings when we learned that London Drug was interested in purchasing some as well. I knew very little about the process of getting it approved by Health Canada, and took a chance contacting your company for help after a quick search on Google. It was a fortunate decision.  After a brief phone conversation, Joe knew exactly what we needed and made the entire process seem effortless. I've worked with a lot of consultants, he is by far one of the best!"

SNA Products, Regulatory & Account Compliance Specialist

"Dell Tech provides fast, thorough, and accurate reviews of all my products (cosmetics). I feel reassured and confident knowing my products are safe for our customers because they've been vetted by highly-trained and qualified regulatory affairs specialists! I can't speak highly enough about the excellent service they provide and would highly recommend them."

Zone Luxury Beauty, Owner & Founder
FREQUENTLY ASKED QUESTIONS ABOUT VETERINARY DRUGS IN CANADA
What is a veterinary health product?
Veterinary Health Products (VHPs) are low risk drugs used for the general health and welfare of animals. They are used for both food-producing and companion animals. VHPs are not intended to treat, prevent or cure disease.
Who regulates Veterinary Drugs in Canada?
In Canada, veterinary drugs are regulated by the Veterinary Drugs Directorate (VDD), which is a part of Health Canada. The VDD is responsible for evaluating and regulating veterinary drugs to ensure their safety, efficacy, and quality. This includes prescription and non-prescription drugs for use in animals, as well as various aspects related to their distribution, labeling, and marketing.
The VDD assesses the safety and effectiveness of veterinary drugs before they can be legally marketed and used in Canada. They also monitor these drugs once they are on the market to ensure continued safety and efficacy. The goal of this regulatory process is to protect the health and well-being of both animals and humans who may come into contact with these drugs.
What is the Health Canada VHP Program?
The Health Canada VHP program is a notification process that companies use to ensure they are compliant when importing and/or selling veterinary health products in Canada. It is a less rigorous regulatory process than that for veterinary drugs, which require pre-market approval and must obtain a Drug Identification Number (DIN) prior to sale.
What is the difference between a veterinary drug and veterinary health product in Canada?
In Canada, the terms "veterinary drug" and "veterinary health product" refer to different categories of products used in veterinary medicine, and they are subject to different regulatory frameworks. Here's the difference between the two:
Veterinary Drug: A veterinary drug refers to a substance or combination of substances that are intended to diagnose, treat, mitigate, prevent, or cure a disease or condition in animals. These products are typically used to directly influence the physiological processes of animals. Veterinary drugs include prescription medications, vaccines, antibiotics, pain relievers, medicated shampoos and other treatments that may be administered to animals
The regulation of veterinary drugs falls under the oversight of the Veterinary Drugs Directorate (VDD), a branch of Health Canada. The VDD evaluates the safety, efficacy, and quality of veterinary drugs before they are approved for use in Canada. The goal is to ensure that these drugs are safe for animals, humans, and the environment.
Veterinary Health Product: A veterinary health product, on the other hand, refers to products that are not classified as veterinary drugs but are intended to support or maintain the health and well-being of animals. These products are often used to enhance an animal's overall health, but they are not meant to diagnose, treat, or cure specific diseases. Veterinary health products can include nutritional supplements, herbal remedies, vitamins, minerals, and other non-drug products.
These products are subject to different regulatory requirements compared to veterinary drugs. The focus is on ensuring that these products are safe, of high quality, and accurately labeled, but they do not go through the same rigorous approval process as veterinary drugs.