US ID Search Tool
Dell Tech provides two options to assist you with ingredient disclosure for your product label and online content.
Option 1 – Label & Online disclosure content
If you can provide the complete formula by CAS# and percent concentration we can search the ingredient(s) against the 23 Designated Lists under the California CPRTKA and we can provide you;
The 2 options for label content disclosure.
The online disclosure requirements including:

Acceptable chemical nomenclature.
Function of the ingredient(s).
Which designated list the ingredient(s) are listed on, if any.
Direct links to the relevant Designated list(s).
This service is offered at our hourly consulting rate of 250$/hr with an estimate of 1-2 hours per formulation.
Option 2 – CA Ingredient Disclosure Search Tool with label and online disclosure generator
Dell Tech Laboratories has a created an Excel based California & NY Ingredient Disclosure Search Tool (The NY law was struck down last month). I have attached an example of the spreadsheet with some random CAS# so that you can see what it looks like, how it highlights presence of an ingredients on lists and how it works.
The 1st  tab "ALL CAS# Results" is a summary of results for all the CAS# that you will provide. It includes a CAS# validation check, Ingredient names, ingredients function(s) and indication of presence/absence on the 29 different lists cited in the California & NY Ingredient disclosure regulations.
The 2nd tab "Formula Search" is a searchable table you can use to search a single ingredient, or group of ingredients such as a formula, based on the CAS# you provided to generate this custom database.
The 3rd tab "CA RTK label & web Disclosure" will auto generate the label & website disclosure content for the formula entered in 2nd tab "Formula Search"
The 4th tab "Designated Lists-COC links is a read across summary of the California Designated list & NY Chemicals of Concern list, with the correct hyperlinks to each of those lists.
US ID Search Tool Demonstartion Video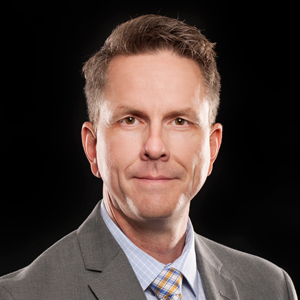 To Get Started:
Please provide a complete list of all ingredients in your formulary by CAS#.
Raw Materials:
Attention to detail will be critical here. Most ethoxylated alcohols will have trace amounts of Ethylene oxide and/or 1,4 dioxane. Most EDTA solutions will have NTA. It will be necessary for your team to drill down through the raw material specifications to ensure that all substances are captured.
Fragrances:
It can be a challenge to get full disclosure from fragrance houses. If they will not provide the complete formula, you should ask for written confirmation which ingredients are included on any of the 39 Ingredient disclosure lists and at what concentration.
Limitations:
The tool only works with CAS#. It does not search by text or class of compounds. So categories such as "nickel compounds", "mercury compounds" or similar that are listed on Prop 65, California Toxic Air Contaminants, California Non-cancer hazards cannot be found with this tool.
As you likely know these lists are in different formats, often embedded within a larger regulation and are difficult to navigate. It probably takes an hour or more for each ingredient to search all 23 California lists. With this tool, all the lists can be search with a single copy & paste of a CAS#.
If you can provide a consolidated list of all the CAS# in your products, we can provide a custom search tool for your formulary. We do not need to know which product(s) the ingredient is in or how much is in the product.
The cost for this Custom search tool is 50$ per CAS#. For 70 CAS# the total will 3500$,
You do not have to send the entire list of ingredients all at once. You can send the list you have now, and if you discover more ingredients later we can update the list and invoice at the running total.