HMIRA Fee Adjustment for 2021
By: Kirsten Alcock, Manager of Product Safety, email
HMIRA will be increasing their fees soon. The new fees will come into effect on April 1st.
The summary of the fees can be found below. As in the past, the amount of claims you put in at the same time has an impact on your fee. It is in your best interest to put in all your claims at the same time if you have many Safety Data Sheets (SDSs) that you'd like to make a trade secret claim on. For example, if you have more than 15 claims, the fee drops dramatically. One thing to note is that these fees are in CANADIAN currency.
There are also further discounts for small business. The definition has been provided in the table from Health Canada.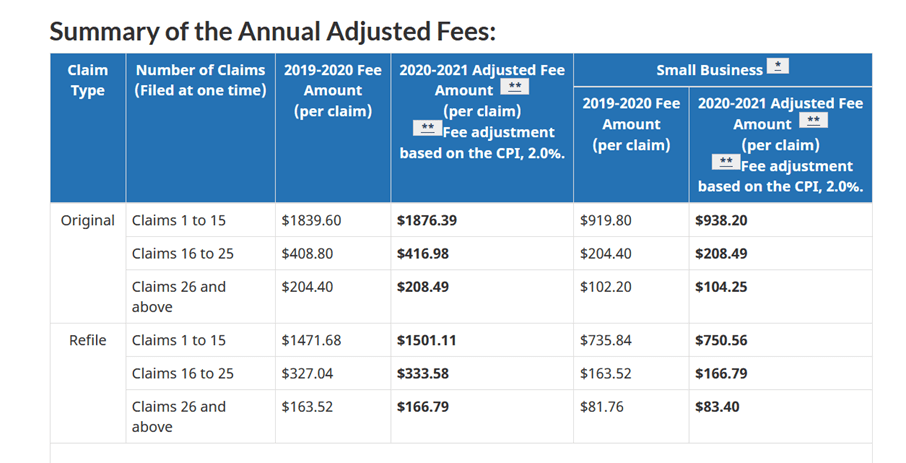 Please note that these are claims for masking the Chemical Name and/or CAS number for hazardous ingredients that require disclosure on your Canadian Safety Data Sheet. Claiming the trade secret for range only does not require an application at this time.
If you are thinking of claiming Trade Secret in Canada, now is the time to act. They go up very soon.
HOW DELL TECH CAN HELP:
Develop Generic Chemical Identity (GCI) for the ingredient(s) you with to claim as CBI
Prepare and submit a complete registration package to HMIRA on your behalf
Provide guidance on the payment authorization and fee structure
Prepare the SDS for the product submission
Contact:
Dell Tech
Kirsten Alcock, B.Sc. (Hons) 
Manager, Product Safety Group
519-858-5074
kirsten@delltech.com
---
Dell Tech has provided professional, confidential consulting services to the chemical specialty
industry in Canada, the USA, Europe, and Asia for the last 40 years.
Contact us today for more information.