AB 818, Bloom – Solid waste: premoistened nonwoven disposable wipes for California
By: Kirsten Alcock, Manager of Product Safety, email
Premoistened disposable wipes have become very popular over the years. It is a convenient way to clean counters, clean your hands, your cars, etc.  More and more clients are selling their products in this form due to this convenience for our daily lives. With wipes comes the issue of how they are being disposed of. Where I live, it is an issue with our sewer systems and we are asked not to flush wipes. We are asked to place them into the garbage instead.
New regulations are coming into force in California that you may not be aware of.   On October 7, 2021, AB 808 was signed.  Information on this new bill can be found here;
AB-818 Solid waste: premoistened nonwoven disposable wipes.
The bill would require certain premoistened nonwoven disposable wipes manufactured on or after July 1, 2022, to be labeled clearly and conspicuously with the phrase "Do Not Flush" and a related symbol, as specified. The bill would establish enforcement provisions, including authorizing a civil penalty not to exceed $2,500 per day, up to a maximum of $100,000 per violation, to be imposed on a covered entity who violates those provisions by not providing these additional label statement/symbol requirements.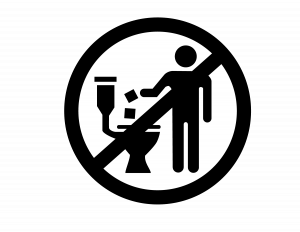 The bill goes into more details about the artwork requirements for size and contrast, location of the Do Not Flush + associated symbol, etc.
If you have the intent to sell your wipe within California,  we highly suggest you start the process of including the phrase Do Not Flush and the associated symbol on your product label.  Many companies have already included statements such as this already.
Dell Tech will be including information such as this in our Enhanced US CPSC Reviews.  If you need help with your CPSC compliance to sell your consumer products within the US, please contact us. We are happy to discuss the services we can offer you and your team.
Contact:
Dell Tech
Kirsten Alcock, B.Sc. (Hons) 
Manager, Product Safety Group
519-858-5074
kirsten@delltech.com
---
Dell Tech has provided professional, confidential consulting services to the chemical specialty
industry in Canada, the USA, Europe, and Asia for the last 40 years.
Contact us today for more information.