A Picture is Worth a Thousand Words
By: Kirsten Alcock, Manager of Product Safety, email
When we are working on a Consumer/Retail report for our clients, one of the questions we sometimes ask is to see a picture of the label and product container to determine the main display panel size of the product. Under the CCCR 2001, the main display panel is defined as:

When determining the main panel size of a consumer/retail product, it is important to ensure that the container is properly measured. This is why we say "A picture is worth a thousand words". If you are uncertain where you need to measure, send us a picture. Let us take this burdensome task from you and make your life easier.
It is important to ensure proper measurements as the main display panel size impacts not only the font size of the mandated phrases on the label but also the symbol size. If your product is small enough, there are exemptions that you can take advantage of.
In the past, Health Canada provided us a document to advise where one needs to measure.  This document is not in the CCCR 2001 regulations.
It is important to note that the area of the main display panel only includes that which is possible to label. When we are dealing with aerosols, for example, the lid that you remove is not included in your height measurement.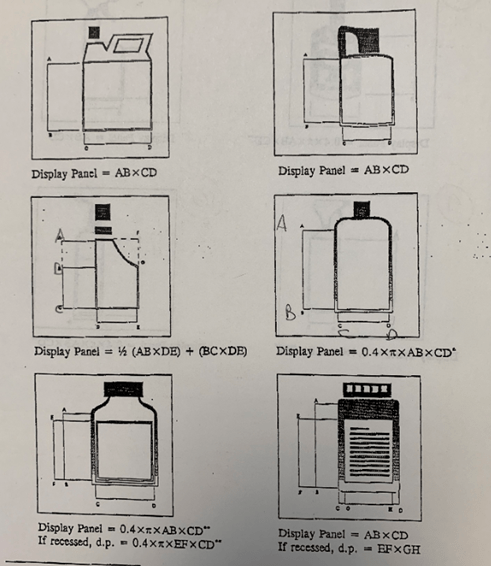 Contact us for further information on how we can help you meet your label compliance for CCCR 2001 in Canada. We can help you determine which classifications are appropriate for your product, what the main display panel area is, and how your final product label should look. We have the experience to know what Health Canada is looking for as we have been working with their inspectors for many years. Contact us today!
Contact:
Dell Tech
Kirsten Alcock, B.Sc. (Hons) 
Manager, Product Safety Group
519-858-5074
kirsten@delltech.com
---
Dell Tech has provided professional, confidential consulting services to the chemical specialty
industry in Canada, the USA, Europe, and Asia for the last 40 years.
Contact us today for more information.