2021 Fee Adjustment for HMIRA Claims
By: Ivy Tang, Product Safety Specialist, email
Each year on April 1st, the Workplace Hazardous Materials Bureau adjusts the fees associated with a Hazardous Materials Information Review Act claim. The annual fee is adjusted using the Consumer Price Index. This year, the annual adjusted fees is -0.2%. Here is a summary of the results: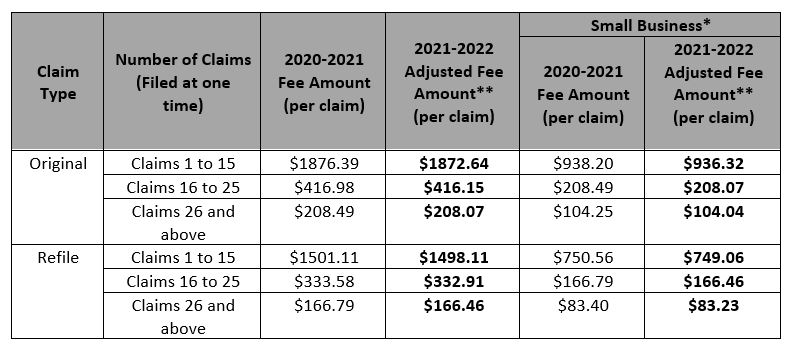 In addition, the WHMB is implementing a new Remission Policy starting April 1st. Any claim for exemption that is not issued a registry number within 7 days of processing may be eligible for a HMIRA fee refund of up to 25%.
If you need assistance filing a HMIRA claim, contact Dell Tech today. Our other related services include SDS authoring in compliance with WHMIS 2015- a mandatory part of your claim application. Dell Tech can also assist with submission of documentation through the government's Secure Exchange Portal and provide generic chemical identities for components you wish to mask. Call us today for more details.
Contact:
Dell Tech Laboratories
Ivy Tang, B.Sc.
Product Safety Specialist
itang@delltech.com
519-858-5021 ext 2043
---
Dell Tech has provided professional, confidential consulting services to the chemical specialty
industry in Canada, the USA, Europe, and Asia for the last 40 years.
Contact us today for more information.